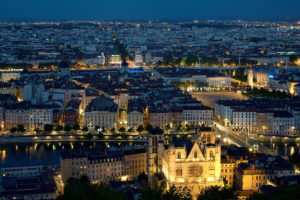 Are you thinking of a place to go to fulfill your wanderlust? Then consider taking a tour at these least visited wonderful cities.
Porto, Portugal
Look no further than an ocean vacation in Porto. There's no better way to spend your vacation than lounging on the beach after a scrumptious lunch of fresh seafood and wine in northwest Portugal.
Not only is Portugal affordable, but also this under visited city is filled with exceptional food and wine. After Lisbon, Porto is the second largest city in Portugal, and it opens like a pop-up book at sunset from Rio Douro.
Porto is humble yet opulent, enticing tourists with its divine wine and food, charismatic locals and cobblestone streets, elaborate decoration and ancient architecture. Experience Porto by wandering through its windy streets filled with shops and cafes to sampling the city's delectable local cuisine to popping into art galleries.
These are some of the things you'll get to enjoy in Porto, and this barely scratches the surface. Why not inform your luxury travel agent now and book a trip over to the city famous for its wine.
Lyon, France
Lyon, France, has been luring people since it has been named Lugdunum by the Romans in 43 BC. This charming city commands a strategic spot where the Rhône and the Saône rivers cross.
Lyon has been blessed with a dynamic cultural life, outstanding museums, busy drinking and clubbing scenes, fantastic shopping and a thriving university. You'll be intrigued by the Renaissance and medieval architecture.
A French city like no other, its ancient influences are reflected in the top sites you can explore in this alluring city. Take a tour in the city's biggest Renaissance district Vieux Lyon and don't leave the city without sampling several Lyonnais specialities in bouchons—the quintessential Lyon experience.