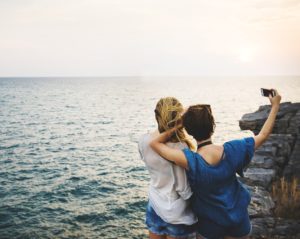 Are you planning to go on a trip with your best friend anytime soon? If you are, then here are some places you can enjoy with your best buddy:
Reykjavik, Iceland
Go to this island especially if you are a fan of the popular HBO series Game of Thrones. This country is so beautiful and you can easily tour Iceland's capital and largest city. Take the perfect Instagram photo around the volcanic island in front of a mountain ridge or waterfall. This is the perfect place for you and your bff as you can take funny and great snapshots at every backdrop.
Barcelona, Spain
Barcelona has some of the best architecture in the world, but it is not just the scene that you want to come here for. It is also the food and drinks. You and your best friend will be able to enjoy the great menus and tapas every day. Fresh fish, tomatoes, potatoes, bread, and cheese. What more can you ask for?
Paris, France
While Paris is mostly known for being the city of love, but this should not stop you and your BFF from travelling the city. Enjoy the architecture, museums, wind, and food as you stay in Paris. It is also good to note that Paris is not actually that expensive as airfares are consistently low. If you and your partner in crime are low on budget, you can stay in a hostel and use public transportation. There is always something awesome to see in Paris whether you just want to sightsee or just lounge at a café for hours.
These are just a few of the exciting places you and your friends should see.